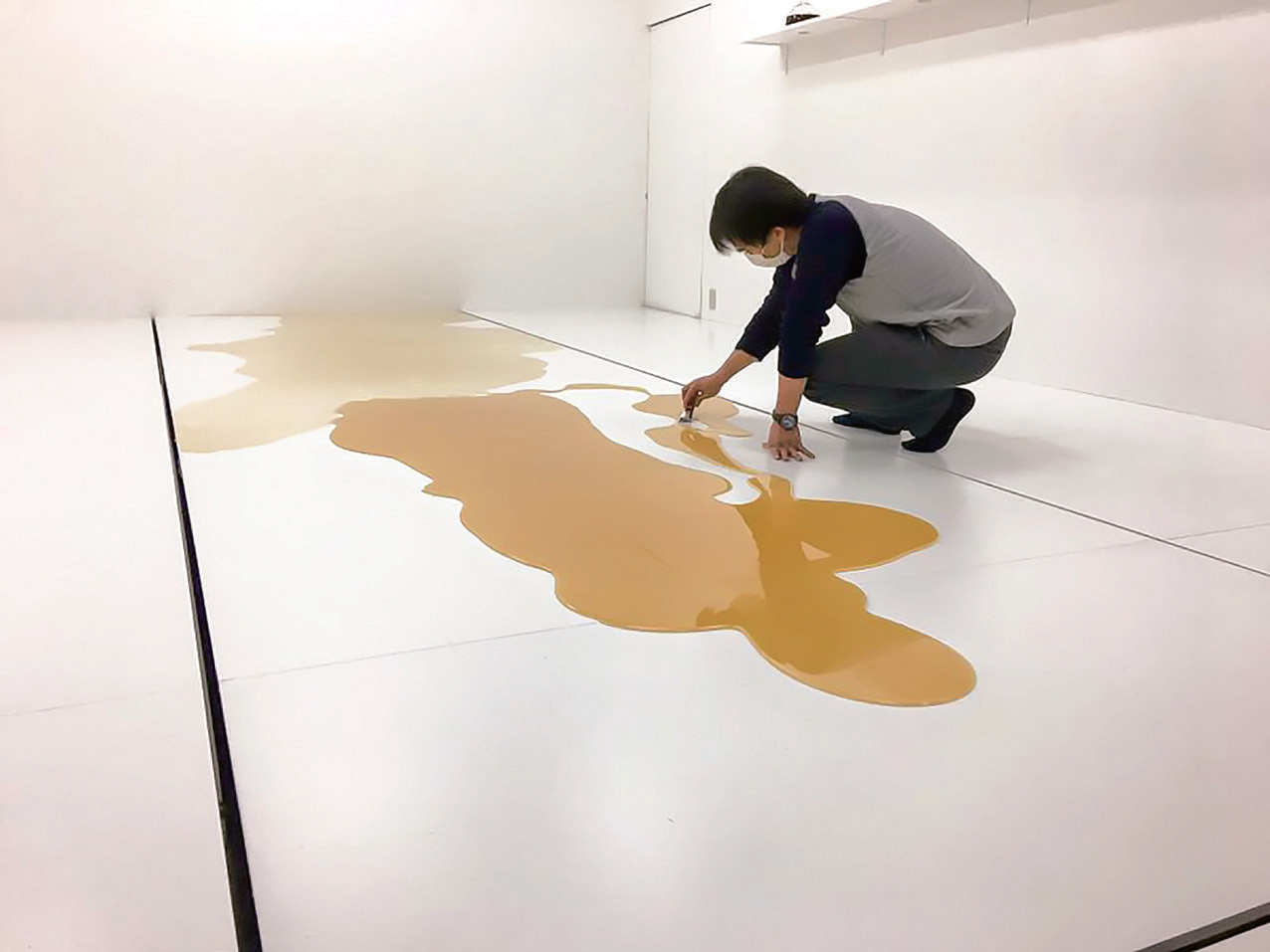 私はある場所をありのままに観察し、それに基づく即興的な行為を行なう。そこで起こる小さな変化の観察と行為を重ね、新たな感覚を見つけていくことを制作活動としている。行為の際に選択した素材は、場の状況を取り込み変化することで素材としての存在を超え、ある神秘性すら持つかもしれない。
その素材のひとつに蜂蜜がある。ある場所に蜂蜜を設置しその変化を記録する。蜂蜜には過去の記憶と現在、これから起こる出来事が溶けこんでいく。
それは場所の…地球の血液のようなもので、栄養も黴菌も、その場の空気も運んでいく。
他者の視線や行為による場の動き、空気を飲み込んでは、次の次元へ動いていくのだ。
私はその制御不能さを見つめ、触れたいと思っている。
I make it a habit to observe a certain spot as is, and act just as I like. I continue to observe even the smallest change on the spot and act accordingly. I discover something new in my sensitivity and make it the source of my creative activity. One of my specic methods is to take note of honey at a certain location and keep a record of a change in their behavior. I treat them as a material mingling the past memories, current state, and future happenstances.
The movement of honey is not fixed. In this place…. Akin to the earth's blood, including nutrients and bacteria, carrying the air of this place. Shifting place from the viewpoint and activity of other living things while imbibing air, moving towards the next dimension.
Here I want to touch upon the impossibility of restraint.